halftone on 45 degree
I like photos that are printed in one colour using a halftone screen. It gives a nice effect of gentle alienation, reminding me of some silk screen arts or duo tone prints. Although in this case I am quite sure that these sleeves are printed using an offset technique because of the fine and feint screen they have.
Anyway I like these two simple and great compositions:
Mr. Oyakhese Ogwogho in the 45 ° checked pattern is still retaining his dandie like confidence. A very beautiful colorway using this special blue and brown.
And the legendary Kyeremateng Atwede encountering a beautifuly designed shape alongside a great font style.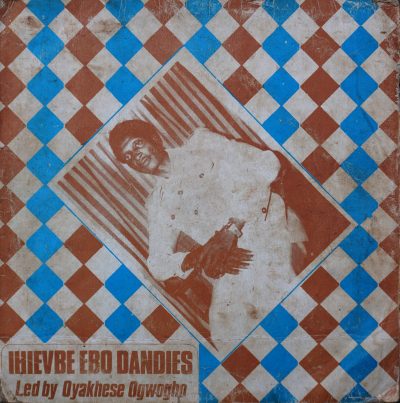 Enjoy "Hwe Dee Akosie" from JNA14 on Obuoba records: