To Orbit A Heavenly Body
Both sleeves use the artists image to create ornamental structures in a fine way. The orbiting ornaments have a delightful and mesmerising effect on me. The repetition used on both images generates a certain movement around the center image (the heart and the shape of nigeria) which amplify the importance of the performers. The arrow from the Great Ojo sleeve is targeting Benin City, the capital of edo-funk and hometown of Akpolla Records.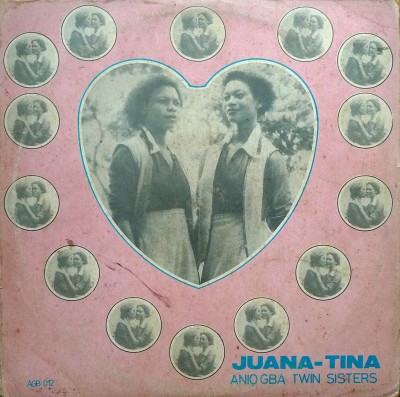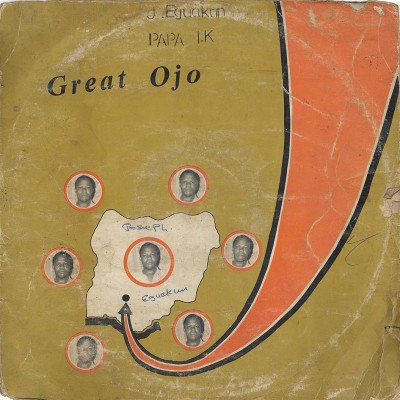 listen to funky "Uwa-Bu-Afia" from Juana-Tina, Akpolla Records, AGB 012
and "Oriovbe" from Great Ojo, Akpolla Records, AGB 128
Both records are from one of my favourite nigerian highlife labels: Akpolla Records.
This label released about 250 records in the 70´s and 80´s from famous artists like Rex Lawson, Ali Chukwuma, Rogana Ottah, I.K. Belemu plus many more amazing deep highlife and edo-funk recordings from other less known artists.