Waziri Oshomah – Etsakor Super Star !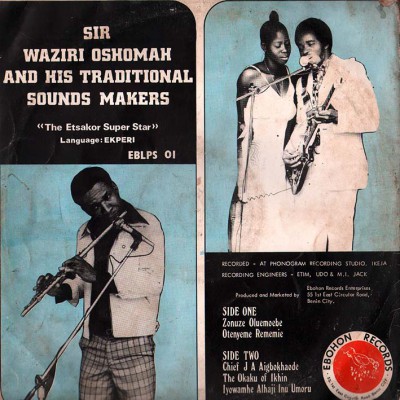 To continue the story of the great Waziri Oshomah, here is one of my favourite songs from him. Turn up your speakers and get ready to take off with Zonuze Oluemoebe !

I prefer the back of the sleeve – a fine combination between the black and white images, the light blue and black background areas and the red spot in the bottom right corner. I like the way how both musicians in the right image fade together in their white spaces.
The guy on the front cover is not Waziri Oshomah himself but I guess it´s Chief J. A. Aigbokhade, who might have helped finance the production of the record.